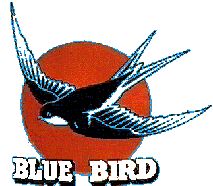 Christmas Tins
While our knowledge about the Bluebird company and its tins is limited, they seem to have produced a special Christmas edition for many years. In 1996 we were browsing in an antique shop at Cerne Abbas in Dorset when we came across four of these. The shopkeeper knew something of their value, and over the next couple of weeks we bought one (for £25.00), then another, and finally bit the bullet and bought all four.
In shape they're all similar and are about 12 inches long, eight inches tall and eight inches deep. They are hinged at the back and have a clasp in the middle of the front. However the graphic designs all vary. Inside one we found a lining made up of a Post Office leaflet about the preparations for war - so we know that one is from Christmas 1938. The others, we therefore assume are also from the 1930's.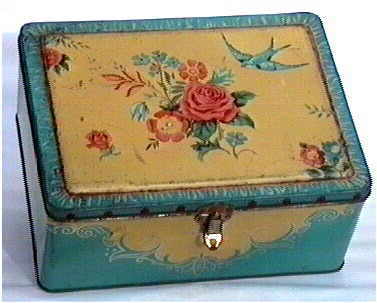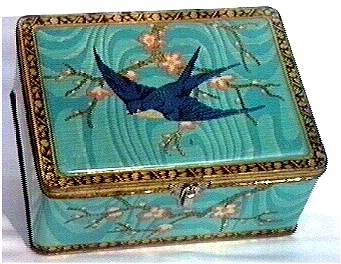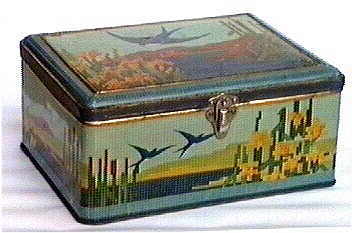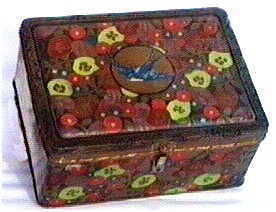 This tin has the best interior lid of the lot - the colour theme continues inside.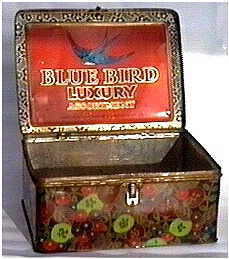 Click here to return to Bluebird tins or the

index page.
If you would like to contact us, please feel free to drop a line. (You'll need to substitute the word 'at' with a '@' symbol on the actual mail address.) :